Cub Cadet Zero-Turn Lawn Mowers
Pro-Z Series Zero-Turns
Commercial Grade Durability & Comfort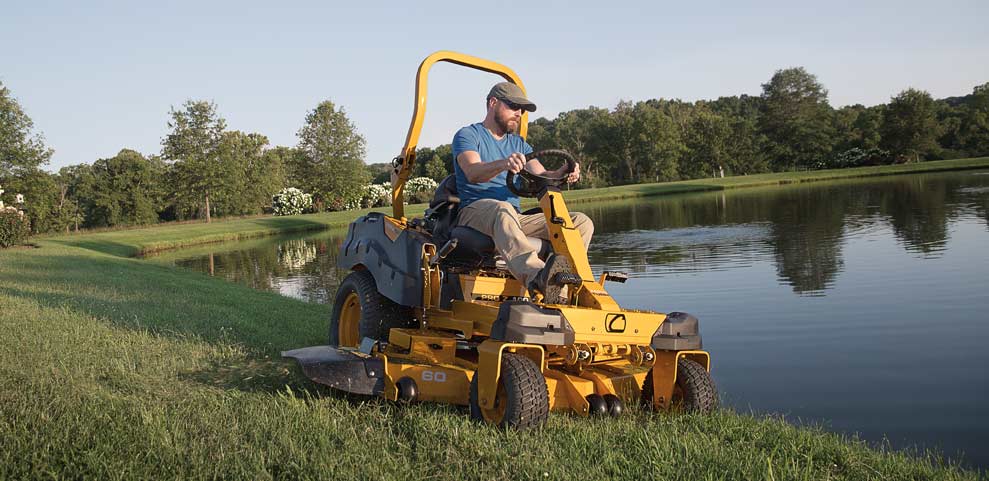 All Commercial Lawn Mowers Available
We haven't started stocking these Commercial grade workhorses but we can get them for you quickly.  Cub Cadet commercial lawn mowers are a great investment for any landscaper, municipality or business that needs riding mowers for large properties!
Cub Cadet makes it easy for professional landscape contractors to save on fleet purchases of two or more mowers!  Just ask us how!  We can offer financing as well.  Our staff is ready to help you get the most out of your purchase and get you making money with your new Cub Cadet as soon as possible.
Cub Cadet lawn mowers are American Built with focus on efficiency, durability and are ready to "Do Work" all day every day.  We have a vast variety of models available, designed for any job that you may need done.  What's more is they are designed with the working man in mind!  The Pro-Z commercial riding mowers are equipped with enhanced comfort features, making it easier for you to keep moving!
Give us a call to schedule a demo.  So that you can see the numerous benefits of the Cub Cadet commercial zero turn mowers for yourself.  We can discuss financing options, fleet purchase discounts and more here in Leland, Wilmington, Castle Hayne and Roanoke Rapids North Carolina!
Cub Cadet commerical riding mowers are what you need to get the job done quickly, easily and comfortably!