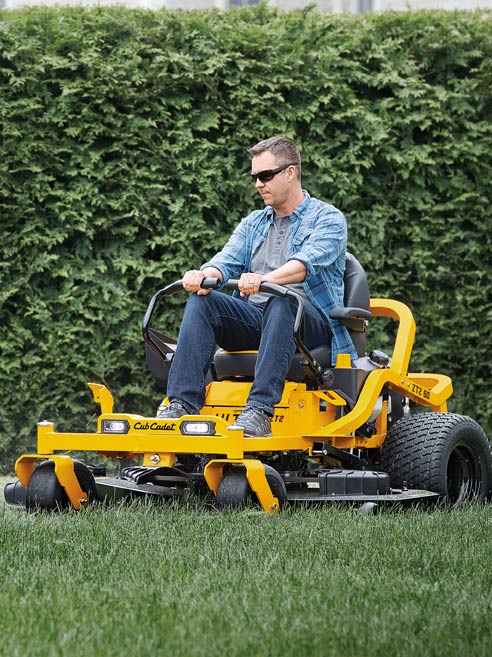 Our Mechanics Fix Cub Cadets
Just like cars and trucks, we recommend regular maintenance repairs on your Cub Cadet mowers, like oil changes and replacing blades.    Being a Cub Cadet dealer and service center, we can also take care of any warranty repairs.
It's not likely that you will need to repair your Cub Cadet riding mower or zero-turn very often, but if it needs work, we can do it for it.  Our mechanics are trained to service and diagnose your Cub Cadet products here at our auto repair center.
On that note, we see a lot of riding mowers and zero-turns come to the shop that are 10 to 15 years old.  They are usually here for maintenance and still cut grass like a champ!  Proof that Cub Cadet lawn mowers are built to last!
They are American made and the whole "they don't make 'em like they used to" phrase does not apply when it comes to Cub Cadet.